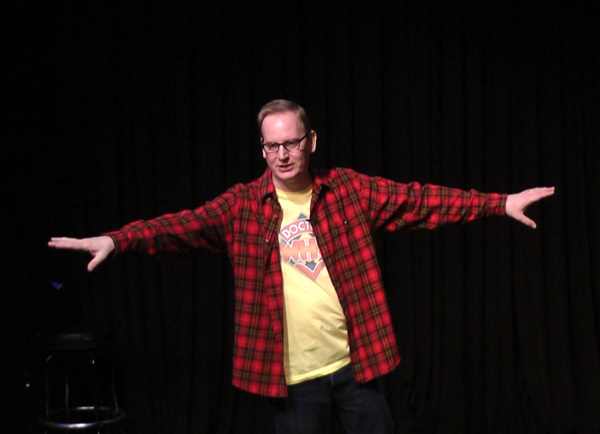 Ask a Sex Abuse Survivor author and performer Michael Broussard is the producer, director and emcee for the Philadelphia theater company Five Minute Follies. He is also a survivor of childhood sexual abuse.
Michael's abuse came at the hands of a trusted guardian, his stepfather. While children are often warned about "stranger danger", studies show that 75% to 90% of offenders are known to the child (see http://rainbowhousecolumbia.org). Often they are a family member, a friend, or a well respected person in the community.
The long term effects of this abuse have followed Michael well into adulthood and have affected every aspect of his life. Every relationship, whether personal or professional, has been colored by the abuse.
Like many survivors, Michael struggles daily with a host of mental health conditions, including Post Traumatic Stress Disorder, Depression, Bipolar Disorder, Social Anxiety, Panic Attacks, and chronic low self esteem.
Ask a Sex Abuse Survivor is Michael's way of taking back the power from his abuser and reaching out to his fellow survivors to tell them they can do the same.